Choosing a Patio
Posted by:
Admin
Tags:
Patios in Kent
Posted date:
10-12-2015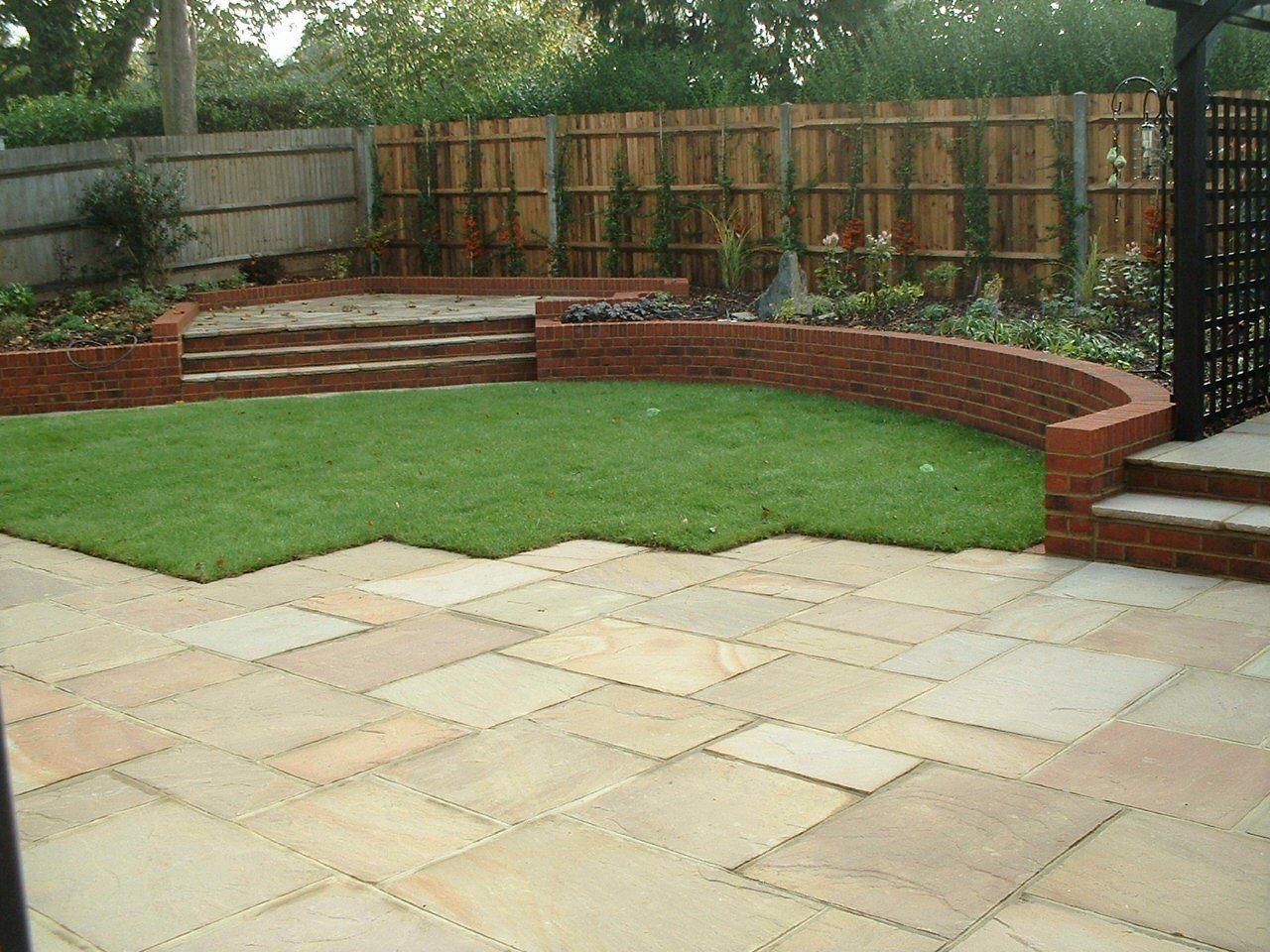 Choosing the right materials for your patio isn't always a simple decision. There are many different materials out there that offer many different looks. Here is our run down of some of the materials that we think look the best.
Concrete can add a neutral look to your patio area. However, adding dye that adds a natural colouring to it can really bring your patio to life.
If you do choose this method you will have to reapply the coat of dye every 2 years or so to keep it looking great and maybe more in the heavy traffic areas. If concrete is the only option for you then staining it is a great way to bring it to life.
Natural stone is a very popular look for many different reasons. They look great and give a natural overall look to your garden. If you are in love with nature and want to enhance the feel of the great outdoors in your garden then natural stone or flagstone is a great way to do just that.
Brick patios can give a great look to your garden. The straight lines within the brickwork can really break up the curves of nature.
If your patio is somewhere for you and the family to relax and have BBQ's then perhaps bricks are the way to go. They can create a space that feels completely separate from the garden.
Paving slabs have improved in leaps and bounds in the last few years. There are now a huge array of shapes, sizes and colours to choose from.
These are great if you really want to customise the look of your garden without breaking the bank. With so many different options, a bespoke patio is easy to achieve.
We hope these options give you something to think about while you are designing your patio. You can create a great space using any one of these materials, it just depends on the look that you are after. Speak to us if you need help choosing a patio in Maidstone and Kent.
---
Are you looking for landscapers in Maidstone and Kent? We recommend visiting the following pages on our landscaping services website: